MEDIA RELEASE FOR ALVIN (s) @ OFFTHEMAPGALLERY, TORONTO

ALVIN
(or) what I learned at the comic jam
Drawings by Antonia Lancaster

Opening reception, Saturday April 3, 2-5pm
Show runs from April 3 - April 24, 2004

80 Spadina Avenue, 5th floor, Toronto, Canada M5V 2J4
Gallery Hours: Wednesday through Saturday, 11am to 5pm

Alvin had always wanted to be in a cartoon. Not as a cartoon figure but as a serious actor. He had trained hard.


SOME THOUGHTS ON ALVIN
Alvin follows directlly from Gestures a show that was part of the Antonia Lancaster Gallery Performance Series. In Gestures a troupe of Shakespearen actors were hired to 'act out' the drawing tableaus of the show. The troupe themselves were drawings acting out drawings.
Alvin is one of these actors who has turned his attention to the comics and is trying to find an acting position in them.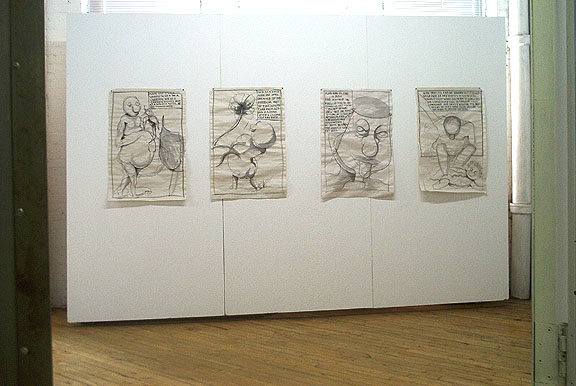 Alvin, 13" x 22", ink on newsprint, 2004, Antonia Lancaster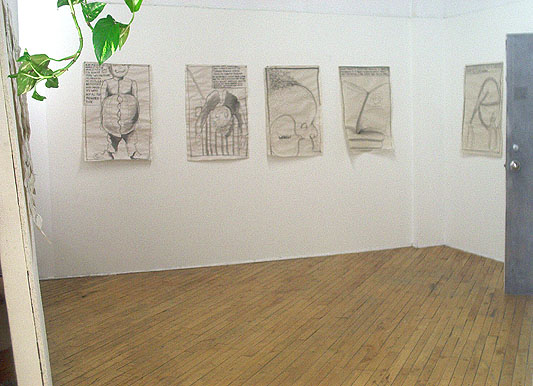 Alvin, 13" x 22", ink on newsprint, 2004, Antonia Lancaster